Promoting Industry-Academia Collaboration: HPB HI-TECH  Invited to Participate in the Five-Party Alliance Matching Event and Share Smart Care Research Achievements
The "Five-Party Alliance Industry-Academia Matching Event" was held grandly on the 13th of this month. Co-organized by Taichung Veterans General Hospital Medical Research Department, National Cheng Kung University, National Chung Hsing University, the Central Taiwan Science Park and the Southern Taiwan Science Park ,under the National Science and Technology Commission, this event aims to drive industry-academia collaboration and research innovation, inspiring in-depth cooperation among industry, government, and academia. Its mission is to lead Taiwan's biotechnology industry to continue shining on the global stage.
During the event, the presidents of National Cheng Kung University, Dr. Huey-Jen Jenny Su, President of National Chung Hsing University, Dr. Fuh-Jyh Jer-Jenq, Director of the Central Taiwan Science Park, Dr. Steve Hsu, Director of the Southern Taiwan Science Park, Dr. Chun-Kang Su, and Chairman of the Taiwan Medical Device Association, Dr. Inno Hwang, jointly signed a memorandum of cooperation. This formalized the establishment of the Five-Party Alliance, witnessed by Deputy Director Chen Yee-Chuang of the National Science and Technology Commission.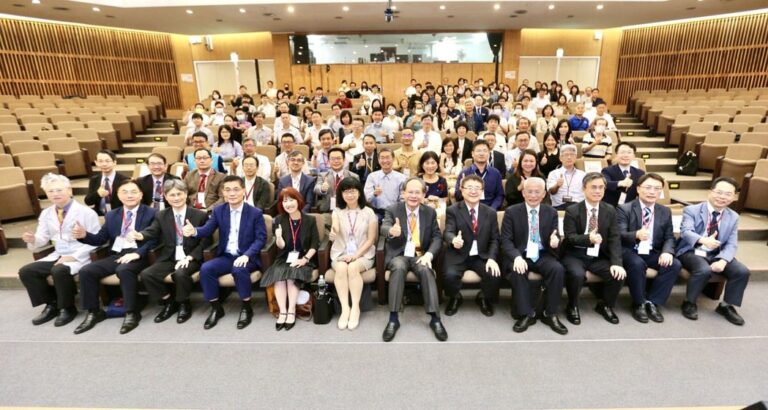 HPB Hi-Tech was invited to participate in the Five-Party Alliance Industry-Academia Matching Event and engage in multidisciplinary collaboration discussions and pitch presentations. This event brought together 30 companies to showcase advanced medical instruments, providing a platform for businesses and the medical community to explore new equipment development, design, application, and promotion. It is expected to accelerate the development of smart medical devices and serve as a vital hub for innovative research and development.
As a company focused on high-privacy AI smart care systems, HPB Hi-Tech introduced its innovative product, "Ezcaring P1 High-Privacy AI Caring System," to attendees. Utilizing non-contact methods, it swiftly detects abnormal behaviors such as falls or prolonged inactivity, effectively enhancing the quality of life for the elderly. Notably, HPB Hi-Tech always prioritizes user privacy, enabling Ezcaring P1 to achieve its maximum potential without compromising the privacy of the care recipient, ensuring a seamless balance of safety and privacy.
This matching event highlighted the significance of industry-academia collaboration, providing a platform for HPB Hi-Tech and various units from industry, academia, and research to engage in in-depth communication, foster interdisciplinary knowledge exchange, and promote the emergence of outstanding innovative projects. Simultaneously, HPB Hi-Tech seized this opportunity to share its experiences, collaborating with other industry leaders to propel advancements in the smart care domain, infusing Taiwan's biotechnology and medical industry with fresh innovation-driven impetus. HPB Hi-Tech affirms its commitment to continuous innovation, dedicating efforts to develop more high-quality, high-performance smart care products, helping individuals achieve healthier and more comfortable lives.
HPB, short for "Healthcare of your Parents and Babies," has cultivated expertise in imaging solutions for many years. By integrating technologies such as big data, cloud computing, edge computing, IoT, and artificial intelligence, HPB has developed home and institutional care solutions primarily tailored for the elderly and infants. These solutions offer meticulous and considerate care, catering to sensitive areas like home care, long-term care institutions, assisted living centers, and medical facilities. HPB's approach is to provide the safest, most economical, effective, and convenient care solutions, upholding the principles of "health, care, and kindness," delivering the best to our cherished family members.
Ezcaring P1 has been tested in renowned hospitals and long-term care institutions, validating its efficacy. The product is actively seeking global distributor partners for collaboration. For more information, please contact us at: [email protected].
Promoting Industry-Academia Collaboration: HPB HI-TECH  Invited to Participate in the Five-Party Alliance Matching Event and Share Smart Care Research Achievements