Building Solid Expertise and Service Capability in Assistive Devices: Long-Term Care Assistive Device Supply Personnel Training Program
In addition to the upcoming release of the Ezcaring P1 High Privacy AI Caring System, HPB's business scope is gradually expanding into the healthcare field for infants, toddlers, and the elderly, guided by the brand concept of "Healthcare of Parents and Babies." Whether it's home safety assistive devices or life assistance gadgets, HPB is committed to providing more comprehensive solutions that can truly help parents and their children lead healthy lives.
We believe that technology can provide the elderly with a safer, more convenient, and comfortable home care environment while helping them maintain independence and autonomy. To continuously improve our product and service quality and better meet the needs of elderly home care, our team participated in a long-term care assistive device supply personnel training program organized by the Taiwan Assistive Technology and Long-term Care Industry Development Association, under the guidance of the Taipei City Government's Department of Social Welfare. The two-day, 16-hour program was intense yet enriching, with instructors sharing their valuable expertise with the course participants.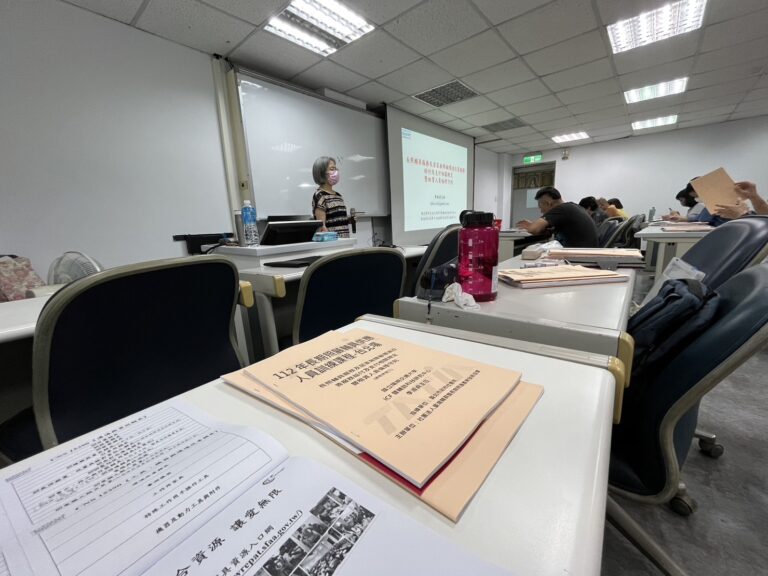 The instructors for the training program are highly knowledgeable experts in their respective fields. They include Professor Shu-Chen Lee, Director of the ICF and Assistive Technology Research Center at National Yang-Ming Chiao Tung University, who has made remarkable achievements and contributions in the field of long-term care and assistive technology, possessing extensive research experience and expertise. Ms. Zhang Zengying, Deputy Director of the South District Assistive Device Center in Taipei City, brings a wealth of knowledge and practical experience in the field of multi-functional assistive devices. Additionally, Mr. Xu Qiyan, Supervisor of the New Taipei City Assistive Device Resource Center, has a deep understanding of assistive device service and resource operations due to his rich experience in management and supervision.
The course content covers various aspects, including understanding the needs and influencing factors of different types of long-term care recipients and their assistive device requirements. It explores national assistive device standards, long-term care regulations, and disability welfare regulations, while introducing relevant service systems and resources.
Furthermore, the course addresses the service reimbursement and payment regulations related to long-term care assistive devices and home accessibility improvements, as well as ethical guidelines for rental personnel. It also delves into domestic assistive device subsidy regulations and related service systems, encompassing practical knowledge and operations regarding air mattresses, home care beds, transfer aids, toileting and hygiene aids, among others, through case studies.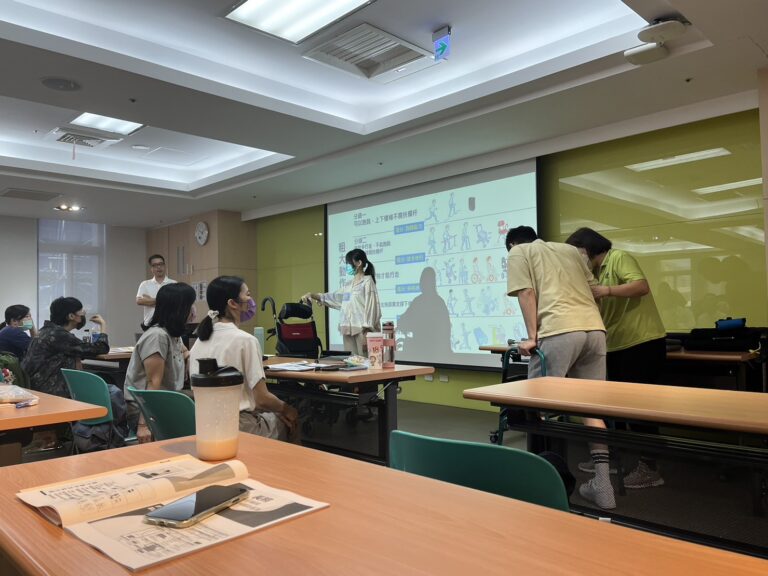 The course also covers the understanding and practical operation of manual and powered wheelchairs, seat cushions, and positioning systems, as well as the knowledge and practical operation of transfer aids, toileting and hygiene aids, with case studies provided to deepen understanding. The entire course is enriching and practical, equipping the participants with abundant knowledge and practical skills. It has enabled us to gain a better understanding of the users' experiences and needs in real-life situations.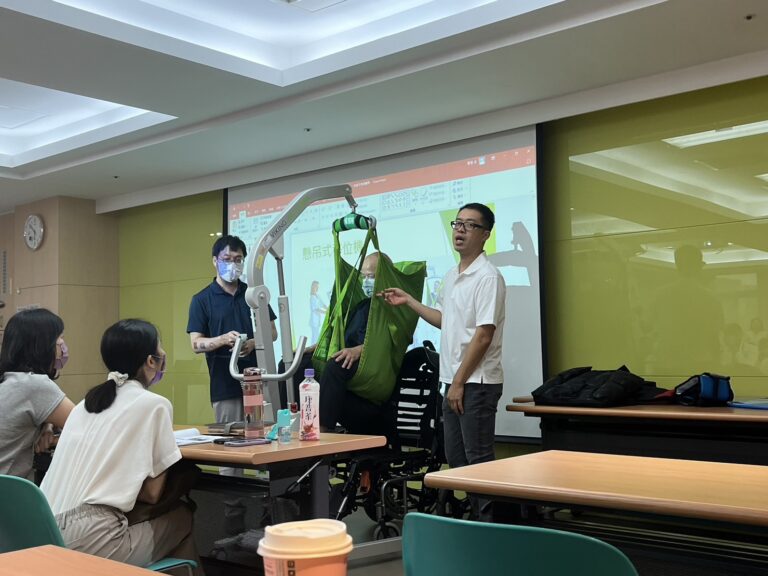 In conclusion, participating in the training program for long-term care assistive device supply personnel has been a valuable opportunity for us as a provider of elderly home intelligent care systems. We have not only gained professional knowledge and skills but also deepened our understanding and commitment to elderly home care. We will continue to strive diligently, develop innovative products, and provide a better home care experience for the elderly, aiming to make a greater impact in the field of long-term care.
Building Solid Expertise and Service Capability in Assistive Devices: Long-Term Care Assistive Device Supply Personnel Training Program