The 2022 Healthcare Expo Taiwan was successfully concluded last weekend (December 4). As the epidemic slowed down, this exhibition brought together benchmark companies in nine major fields, attracting exchanges and cooperation between domestic and foreign industry players. More than 30,000 people visited the exhibition in a single day. The rapid growth of Taiwan's health industry is obvious to all.
In addition to exhibiting the "High Privacy AI Caring System – hpb Ezcaring P1", hpb also participated in the "Cross-domain Promotion Plan for the Precision Health Industry" in the Central Taiwan Science Park, combining the foundation of the optical industry with AI technology, actively developing the healthcare industry for the parents and babies.
Central Taiwan Science Park's booth was located at M733 on the 4th floor of Nangang Exhibition Hall. hpb exhibited the latest baby AI caring system ─ hpb Ezcaring B1 at the exhibition, which combines RGB images and approach radar to capture the behavior patterns and physiological signs of your babies, and then through AI technology analysis and interpretation will give parents or caregivers a warning to avoid accidents such as mouth and nose covering. The automatic life record also allows parents to not miss any details of the child's growth process.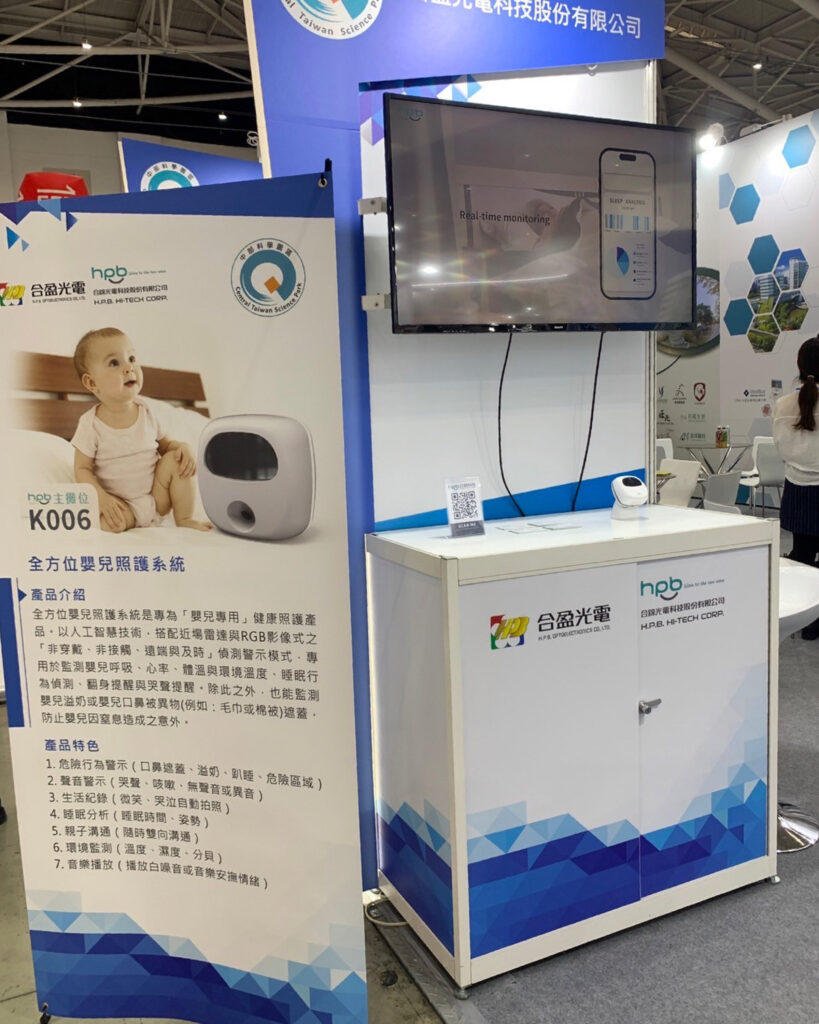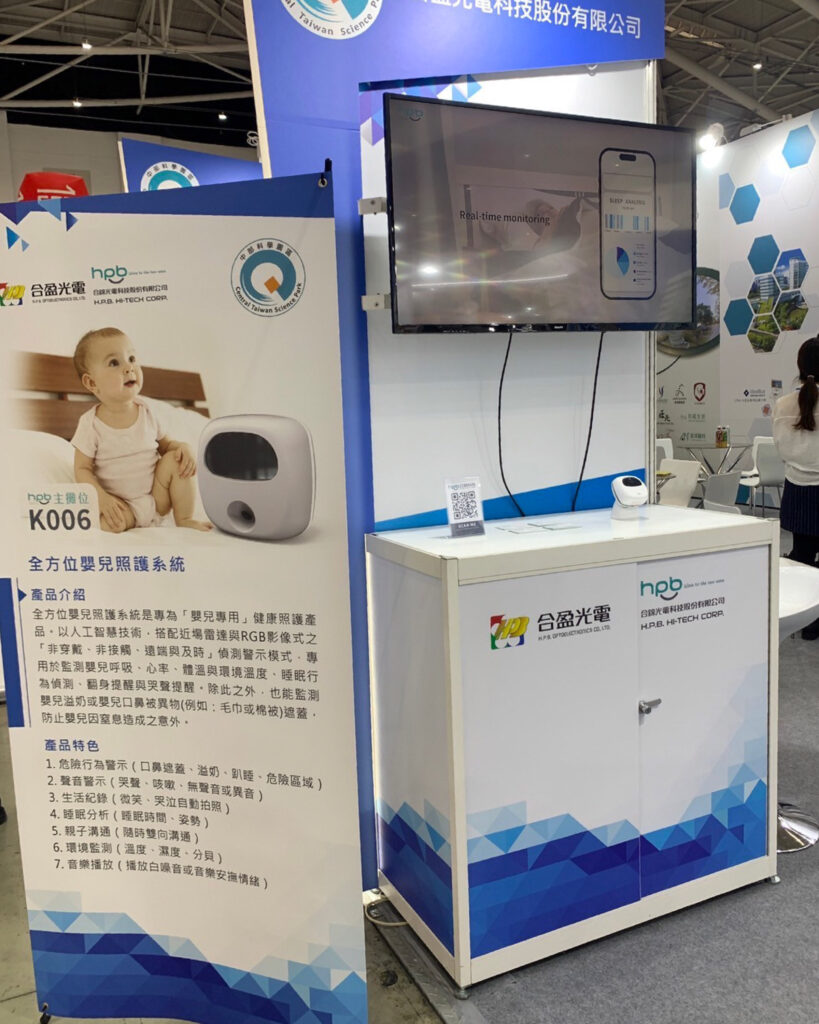 On the afternoon of December 3rd, hpb participated in the Central Taiwan Science Park's presentation to explain project results and introduce the product to the manufacturers, exhibitors, and other audience. During the four-day exhibition, overseas delegations such as the Japan Pharmaceutical Licensing Association, the Asia-Pacific Pharmaceutical Distribution Agents, the Philippine Medical Materials Association and the Private Hospital Association, and the Vietnamese medical community also visited the booth. Among them, the person in charge of the Malaysian pharmaceutical industry organization took the initiative to ask for detailed product information and the possibility of further cooperation. At the same time, there was a constant flow of people on site.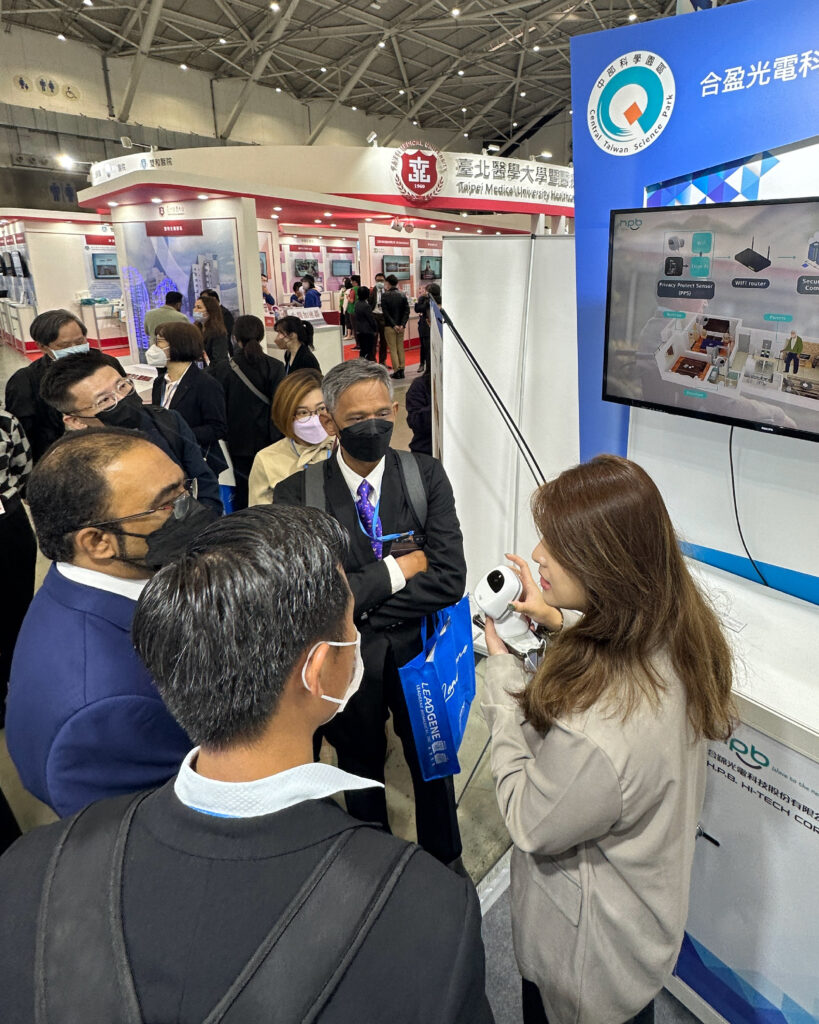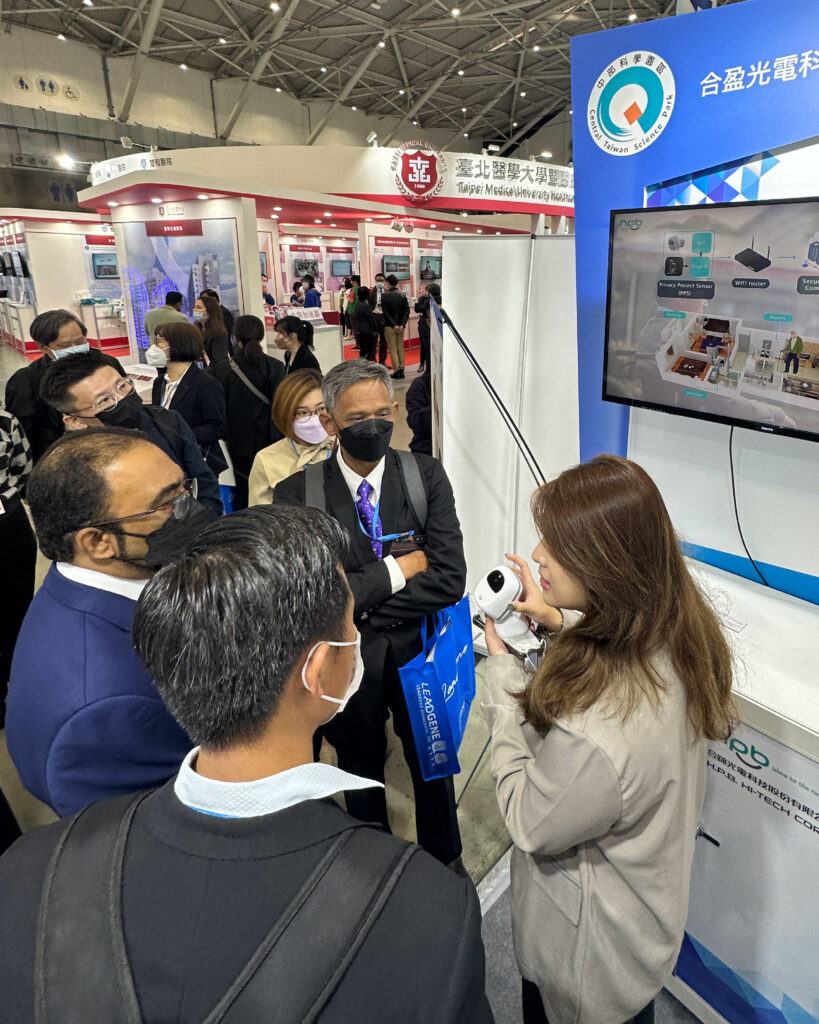 hpb, Healthcare of your Parents and Babies, continues to innovate various smart medical products, and establish a people-oriented, sustainable and kind corporate culture. Ezcaring P1 is currently the completest care system on the market. Feasibility tests have been conducted with several hospitals and have proven its effectiveness.
hpb continues to recruit global partners.
Brand agents – promote products to the world together, become a world-class brand

Private label cooperation – continue to produce products and sale

ODM cooperation – provide design and production services
We look forward to friends with the same goal to contact us, and create a win-win situation together.
To learn more about hpb Hi-Tech, please email : [email protected]
HPB and Central Taiwan Science Park jointly exhibited the "Baby AI Caring System- Ezcaring B1" to help parents have a good night sleep