HPB introduces the "Ezcaring P1 High-Privacy AI Caring System," safeguarding the independent living of the elderly through technology.
The Medical Taiwan 2023 is scheduled to take place from June 8th to June 10th at the Nangang Exhibition Center, Hall 2. Numerous professionals and companies from the medical and healthcare fields will gather together to share the latest technologies and innovations. In this highly anticipated exhibition, HPB will showcase its globally unique Ezcaring P1 high-privacy AI caring system and related auxiliary products, with the aim of using technology to create a high-quality life that supports both childcare and eldercare.
As a leading technology company, HPB is dedicated to providing innovative solutions to improve the quality of healthcare. Ezcaring P1 is HPB's latest product, which combines artificial intelligence with PPS privacy protection technology, introducing a new concept to the healthcare field. The system can monitor activity patterns in real-time and provide immediate alert notifications to caregivers or medical institutions to ensure the safety of the care recipient. In addition to the Ezcaring P1 high-privacy AI caring system, HPB will also showcase peripheral assistive products designed to enhance the quality of life for elderly individuals and infants while reducing the burden on caregivers.
Louis Huang, the General Manager of HPB, stated, "We are committed to providing the highest quality products for the elderly and infants. This care system is a major breakthrough, allowing children to monitor and protect their parents even when they do not live together." Additionally, the product's high-privacy features have received positive feedback as it respects the privacy of the elderly without compromising their well-being. It is highly suitable for applications in home care as well as sensitive environments such as care facilities and medical institutions.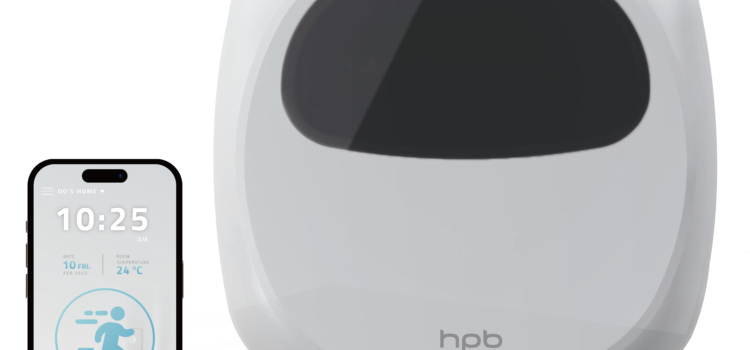 This product is independently developed by HPB and has undergone clinical validation in settings such as the Zhongzhang Veterans Home and National Taiwan University Hospital, Hsinchu Branch. The exhibition will provide HPB with a platform to showcase their technology and innovative achievements to the industry. Additionally, HPB will host product presentations during the exhibition to introduce their products and technologies, discuss industry trends and challenges, and share their experiences and insights in addressing these challenges. As a participant in the care industry, HPB understands the importance of healthcare for individuals and society. Therefore, they not only focus on developing innovative technologies and products but also actively seek collaborations with medical institutions, professional organizations, and care facilities to enhance care experiences and outcomes.
For further information, feel free to visit booth P0612 at the 2023 Medical Taiwan Exhibition's Digital Health Sustainable Future Pavilion, or contact us at [email protected].
HPB introduces the "Ezcaring P1 High-Privacy AI Caring System," safeguarding the independent living of the elderly through technology.